Having read Naomi Klein's Shock Doctrine some years ago, I was keen to read her latest book on climate change and capitalism.
Now only about 1/3 through (holidays getting pleasantly in the path) I can say that my view of her as one of the world's premium intellectuals has been confirmed. She is issuing a calm but passionate wake up call.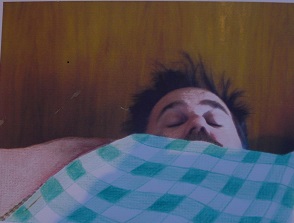 This Changes Everything: Capitalism vs the Climate offers as clear an analysis of the global situation as could be presented. And no, she does not advocate a total dismantling of the capitalist system. Rather she invites us to understand the power structures that have distorted capitalism into the all-devouring system that has taken us to the brink of climate disaster.
For those who don't think they can weight through the whole 500 odd pages, I offer this quite detailed review by Paul Heft, which appears on the excellent Resilience.org site:
Heft Notes: Naomi Klein's "This Changes Everything"
http://www.resilience.org/stories/2014-12-28/heft-notes-naomi-klein-s-this-changes-everything
My overall impression of the global situation is that we now must evolve as a species, move beyond our tribal past, and accept the wisdom of science in formulating our systems of management and control of resources. We must first and foremost acknowledge that endless growth is not possible on a finite planet (see, already this is old hat knowledge for many of you, we just don't know how to change our structures to tame the growth monster.)
One commentator at a Canberra talk recently said that we could all be comfortable on this planet if we aimed for a standard of living of about 1970s Australia. That doesn't mean giving up what has been invented since then; rather it means more efficient and flexible systems for our urban design, transport, and food production/distribution.
A dialogue we need to have, a transition we need to make, together. With global equity and non-violence at its core. For non-humans as well as our closest DNA relatives.
To me, her voice of reason and passion speak to my heart. Have a look at the review at least, the green fairy would like to know what you think.