I'm so impressed I had to blog this.
This advertisement: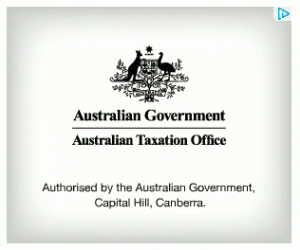 appeared immediately over this post on our forum:
…Very true Yuyutsu, but also oversimplified. Take note that 30 percent of the Australian economy lurks in the dark area of the black market. 

…The proponents of this economy are not simply drug runners either; they are your every-day mums and dads that trade favors for cash in the area of trades for example, to avoid paying tax. They are your welfare recipient trading in illicit drugs to supplement meager income, and you name the rest for yourself.But… 

…Just like Greece; every day is sunshine…until! So have we arrived at the intersection called "untill" yet? 

…Looking at the despicable collection on a Canberra windy hill,and the totally corrupted political system that thrives on exclusion, we must be close!
And leads directly to a page about the "cash and hidden economy".
Brilliant, except, given the tax department has placed the ad there because someone has mentioned the black economy, you would think that the ad would refer to the black economy. Maybe something in black and red with a hand holding a fistful of dollars with the caption "Paying in cash? Make sure the tax is paid. Severe penalties apply. Click here to find out more." or something in that vein.
A logo doesn't really cut it as a marketing device.
Full marks for trying, and there is obviously a compliance campaign on foot. Pity they didn't spend the money on a decent advertising agency. Most people won't click on such a bland "ad", and even if they do, the landing page isn't very persuasive either.