The Liberals are running two separate versions of their wrap. Both are negative, but one tries to rope Anna Bligh into the argument. Could be a smart move, because from the polling it is obvious that state Labor is pulling federal Labor down in three states. If Tony Abbott wins today, much will be owed to incompetent Liberal oppositions who couldn't win their last elections against incompetent and unpopular state Labor administrations.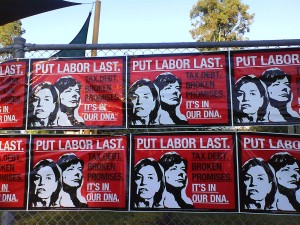 The photo above is from Ryan. It's different from other wrap that they are running elsewhere in Ryan and in other electorates which you can see below, edited from the image in my earlier post of Coorparoo State School.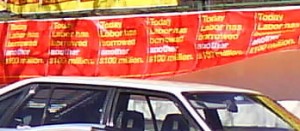 I don't think either wrap works particularly well. What do you think? Does either work? How do they decide where to display it?